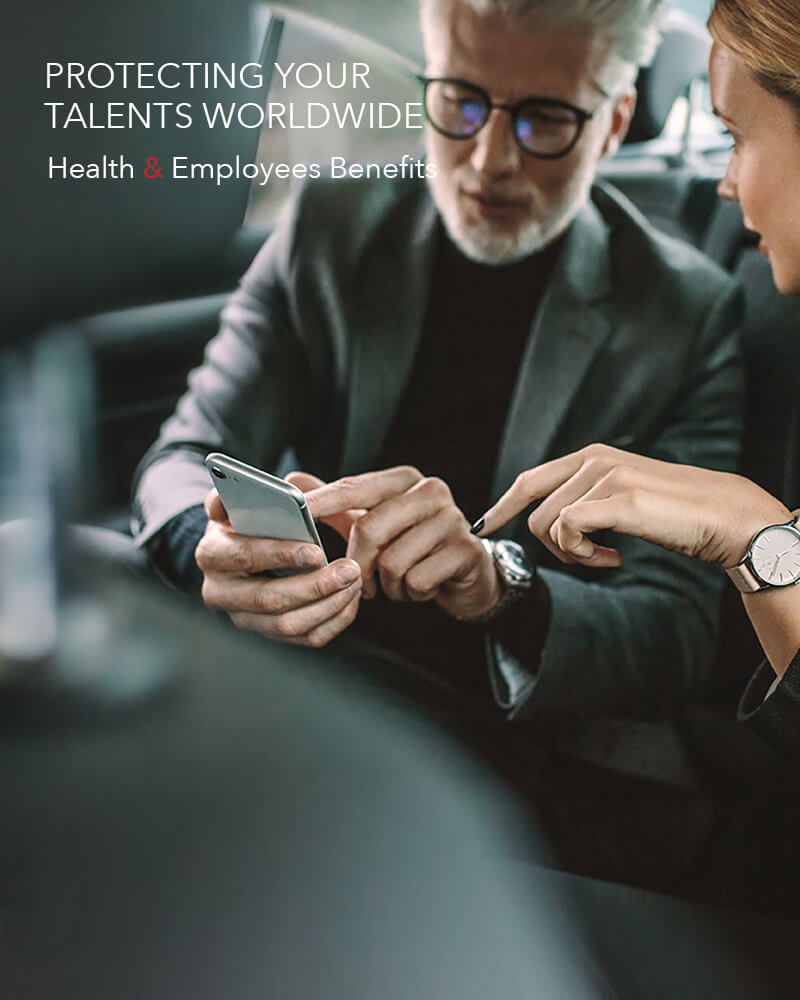 Hyphen Mobility provides for small and medium sized companies worldwide, advice, flexible health insurance solutions and employee benefits adapted to their needs, budget as well as their surroundings.
We are proud to offer for companies established abroad personalised services adjusted to their local and expatriate employees.
To protect employers and their employees worldwide
To offer the most suitable solution for your employees' requirements, while keeping to the company budget
To contribute to the cohesion and productivity of your employees worldwide by providing them peace of mind through their international health and contingency cover.
Because we are independent, Hyphen Mobility conducts market intelligence and tracks market trends in order to offer you health and contingency coverage that is always optimal.
Employees and Self-employed

Small- and Medium-Sized Enterprises (SMEs)

Non-Governmental Organizations (NGOs)

Business travellers
International health cover
Flexible cover

Customized cover
Temporary work incapacity – daily allowance

Permanent disability, total or partial

All cause death benefit
Medical assistance and repatriation
Personal liability insurance
Kidnapping and ransom insurance
We're mindful of the need for mutual trust, which is why you'll have a dedicated advisor available to you and your team to facilitate the relationship with your insurance provider for the duration of your contract.
Its independence allows Hyphen Mobility to objectively monitor developments in the insurance industry to continue to provide you with the best health and contingency insurance policies.
Let us know your requirements